I have the Aeroclub 1/72 Venoms but have always had a soft spot for Frog kits so I picked up this built-up one off eBay and refurbished it.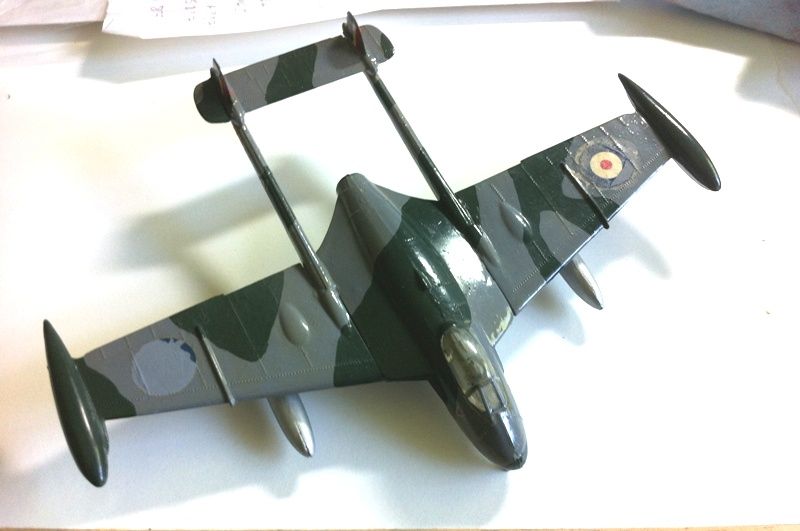 First job was to give it a bath in Easy Lift Off. Then it needed a lot of filling and sanding and a few added details plus an Aeroclub vac canopy and underwing rockets adapted from the Frog Sea Venom.
The kit had no recessed panel lines even for the control surfaces. So I scanned some 1/72 scale plans and made decals for the ailerons, flaps, elevators, rudders, airbrakes and undercarriage doors as well as for the squadron markings and underwing serials. Fuselage serials are Modeldecal.
Overall, I think the decals for control surfaces worked OK but, if I were to do it again, I'd probably use dark grey not black to print them as they are a bit too stark.
I probably should have hollowed out the solid intakes but I just painted them on. I added the whip antennas on the booms. I did have the chin antennas too but took them off as I didn't like the look with them on.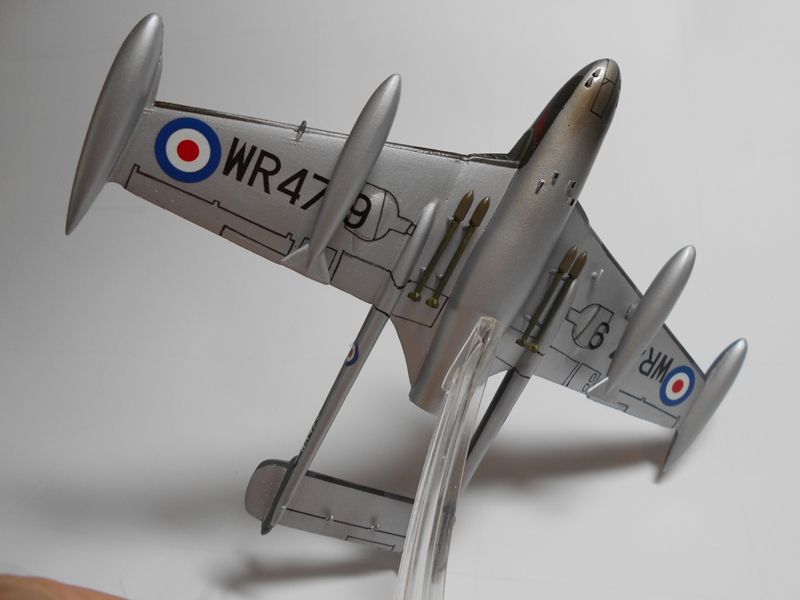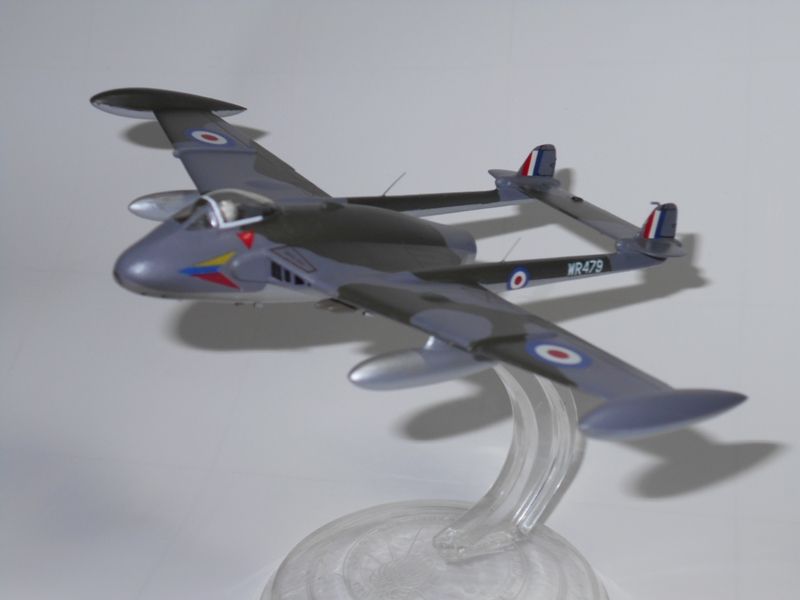 David