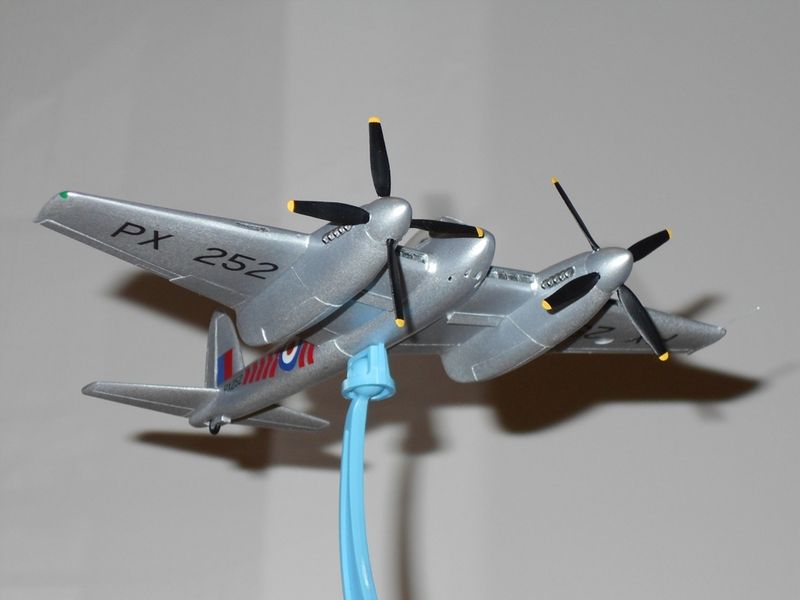 The shape of the kit is pretty good except for thick wings and fin, the fin chord is a bit narrow at the top and it has square wing leading edges but there's very little detail.
The changes to backdate the kit to an F1 that were removal of the fin fillet, reducing the span of the tailplanes and shortening the tailcone a tiny bit. Other changes I made: a bit of detail behind the seat to fill the big void, drilled out the cannon ports, a sliver of plastic card to make the reinforcing band round the fuselage, scribed in the flaps, added some fins in the radiator openings and also added some plastic card radiator exhaust flaps under the wings.
The Frog canopy looks pretty bad - too narrow and totally the wrong profile. I moulded a replacement using a plug mould I made of the badly yellowed vac canopy in a Skybirds 86 Sea Hornet.
The decals are from the Special Hobby kit and were sent to me a few years back by a fellow modeller whose name escapes me but to whom I am very grateful. I didn't weather it as it didn't wear this scheme for long and, I presume that, the CO's mount would have been kept pretty clean.
The stand is the Frog Skybase that they put in kits in the mid-70s or so. If anybody has any to spare, I'd love to buy them from you, please.
David